Hanoi, Vietnam – June 6, 2023 – Vasta Stone, the first luxury sintered stone brand in Vietnam, announces its official partnership with the MICHELIN Guide, harmoniously blending opulence and culinary excellence to showcase the breathtaking beauty of Vietnam's gastronomic wonders.
More than a merger, it's a symphony, a fusion of passion and innovation. Picture Vasta Stone's timeless allure gracefully intertwining with the boundless creativity and finesse of esteemed chefs. We extend a heartfelt invitation to all food enthusiasts to join this unparalleled adventure, savor extraordinary dishes, and immerse yourselves in an ambiance radiating both luxury and warmth. Prepare for a journey celebrating Vietnam's rich cultural heritage, leaving indelible memories of joy and culinary delight etched in your hearts forever.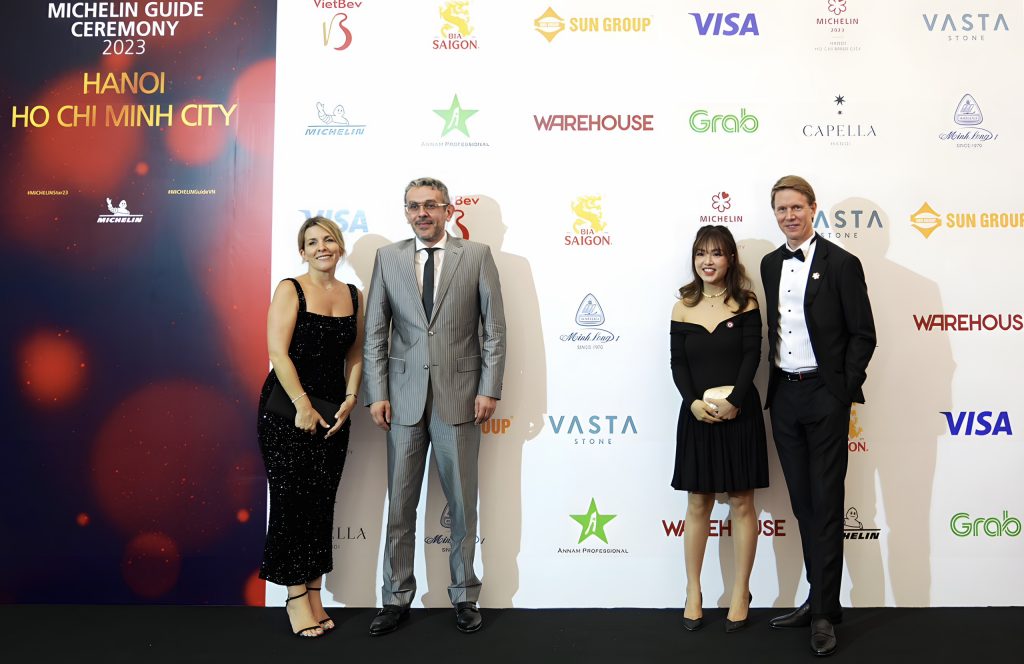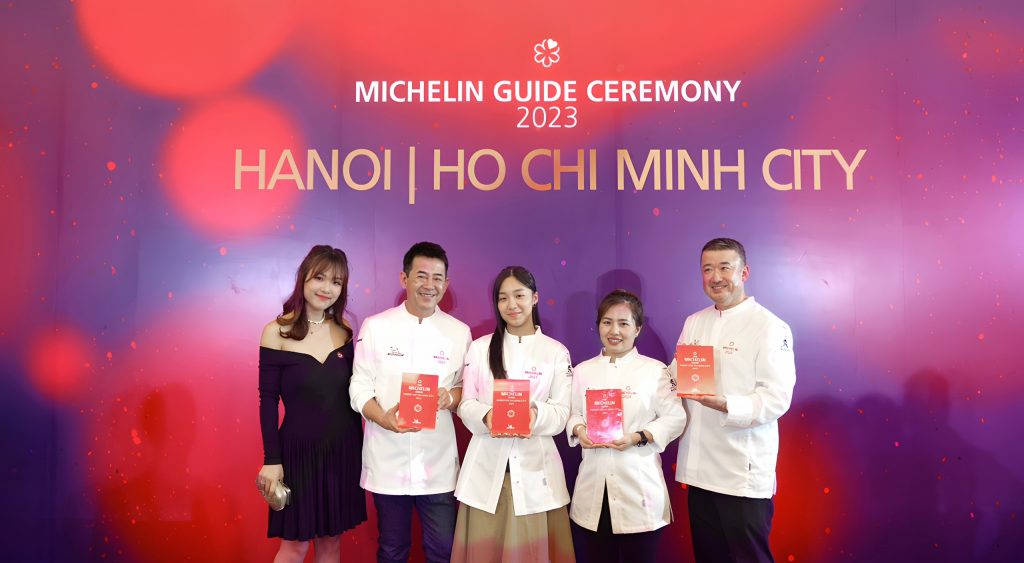 The MICHELIN Star, an emblem of excellence for decades, graces exceptional restaurants with its prestigious honor, recognized in the revered MICHELIN Guide. Just as the film industry cherishes the Oscars and music revels in the Grammys, the culinary world venerates the MICHELIN Guide. Restaurants bestowed this esteemed accolade stand as beacons of unparalleled quality, arousing anticipation and wonder among all seeking extraordinary offerings.
In 2023, the MICHELIN Guide turns its focus to Hanoi and Ho Chi Minh City, with Vasta Stone as the official partner, providing top-notch sintered stone for kitchen interiors.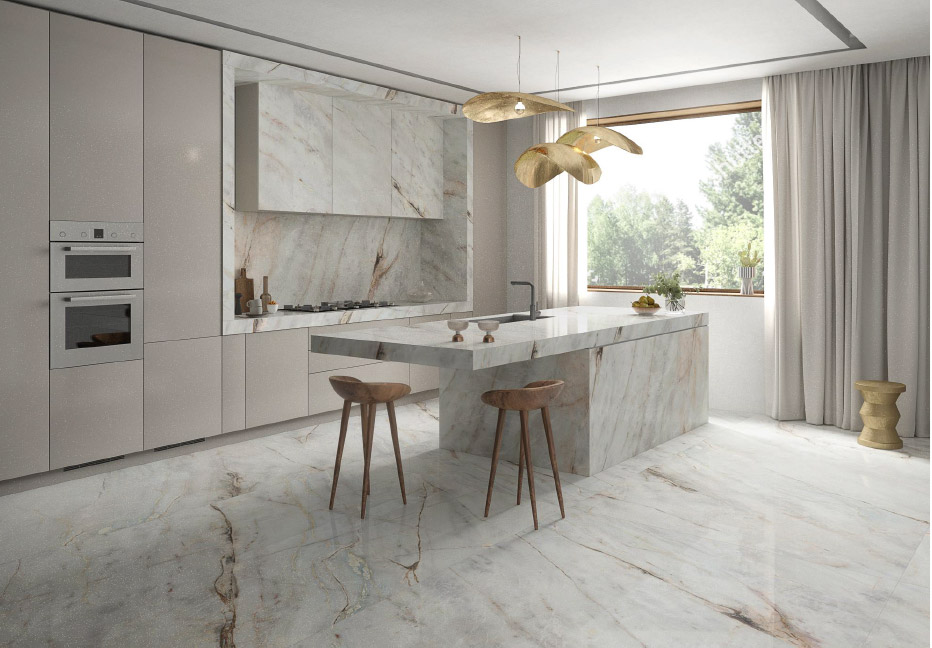 We proudly manufacture each Vasta Stone product in Vietnam, employing the state-of-the-art SACMI Continua+ production line. This ensures every piece exudes exceptional quality, aesthetic allure, incredible durability, and an eco-friendly spirit. With unmatched resistance against weather conditions, chemicals, remarkable scratch resistance, and absence of silicates to prevent deformation and toxic emissions, Vasta Stone stands as the ideal solution for kitchen surfaces, guaranteeing absolute safety in material usage.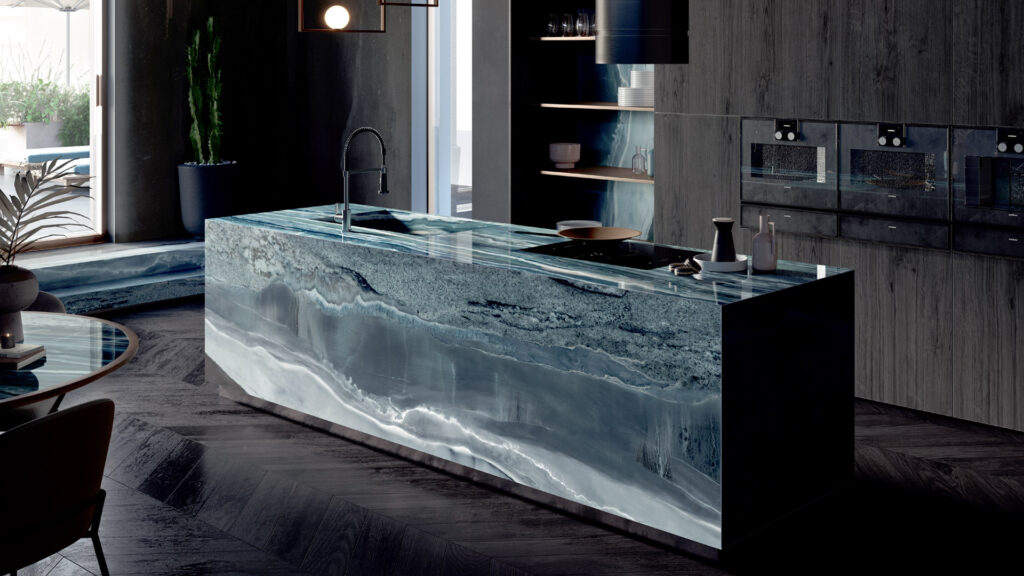 At Vasta Stone, we're thrilled to announce our partnership with the MICHELIN Guide, a testament to our unwavering dedication to excellence across the culinary experience. This partnership transcends exceptional food; it encompasses service levels and overall quality standards. We're committed to upholding the highest quality benchmarks recognized by the world's esteemed chefs, redefining the culinary landscape, elevating it to new heights of grandeur and sophistication.
Visit our website at vastastone.com or follow us on Vasta Stone LinkedIn to be spellbound by the splendor that awaits.
For inquiries, contact us at [email protected].
Ho Chi Minh, Vietnam – September 9, 2022 – Amidst much anticipation and a sprinkle of excitement, the grand Vasta Stone Branch Launch Event took center stage in the vibrant Ho Chi Minh City, and it was no ordinary affair! It was a symphony of innovation, elegance, and a dash of whimsy that left attendees utterly mesmerized.
Vasta Stone – Where Stone Becomes Art
Imagine stepping into a world where art and nature converge in a breathtaking dance of design. Inspired by the illustrious Salone de Mobile 2022 in Milan, Vasta Stone's sintered stone collections unleash an explosion of limitless creativity. Like chameleons of the rock world, these collections effortlessly transform, showcasing mesmerizing marble patterns that push the boundaries of imagination. From intricate veins of shimmering gold that seem whisper secrets of luxury, to vibrant green motifs that celebrate the vibrant pulse of life itself, every slab tells a story of artistry and refinement. With a masterful touch, Vasta Stone's team of creative visionaries infuse spaces with awe-inspiring beauty, bringing architecture and interior design to life in ways that defy convention.
Picture this: countertops that whisper tales of luxury, architectural installations that made your jaw drop, and designs that transformed stone into pure artistic marvels. With each product unveiled, spectators at the event found themselves in a delightful dilemma of wanting to touch, admire, and perhaps even take them home for their own private gallery. The sheer brilliance of the craftsmanship simply left everyone spellbound.