Ba Ria Vung Tau, Vietnam – September 11, 2023 – The prestigious Vietnam Record Association, has officially certified Vasta Stone's latest masterpiece: the Largest Sintered Stone Slab in Vietnam. This achievement transcends mere record-setting; it symbolizes our nation's creativity, respect for tradition, and pride.
In this innovative space, tradition seamlessly merges with innovation as Vasta Stone redefines architectural possibilities.
Vietnam's Prominence in Sintered Stone
Ever since its introduction, Vasta Stone's sintered stone has stood out as the go-to architectural solution, effortlessly blending technology and aesthetics to become the preferred choice for contemporary construction needs. It outperforms natural and modern materials with its exceptional durability, consistent quality, and resilience. 
Vasta Stone proudly embodies innovation and heritage with its sintered stone, proudly made in Vietnam. At its core lies Sacmi Continua+ technology, imported from Italy, representing the pinnacle of large-scale technological advancements globally.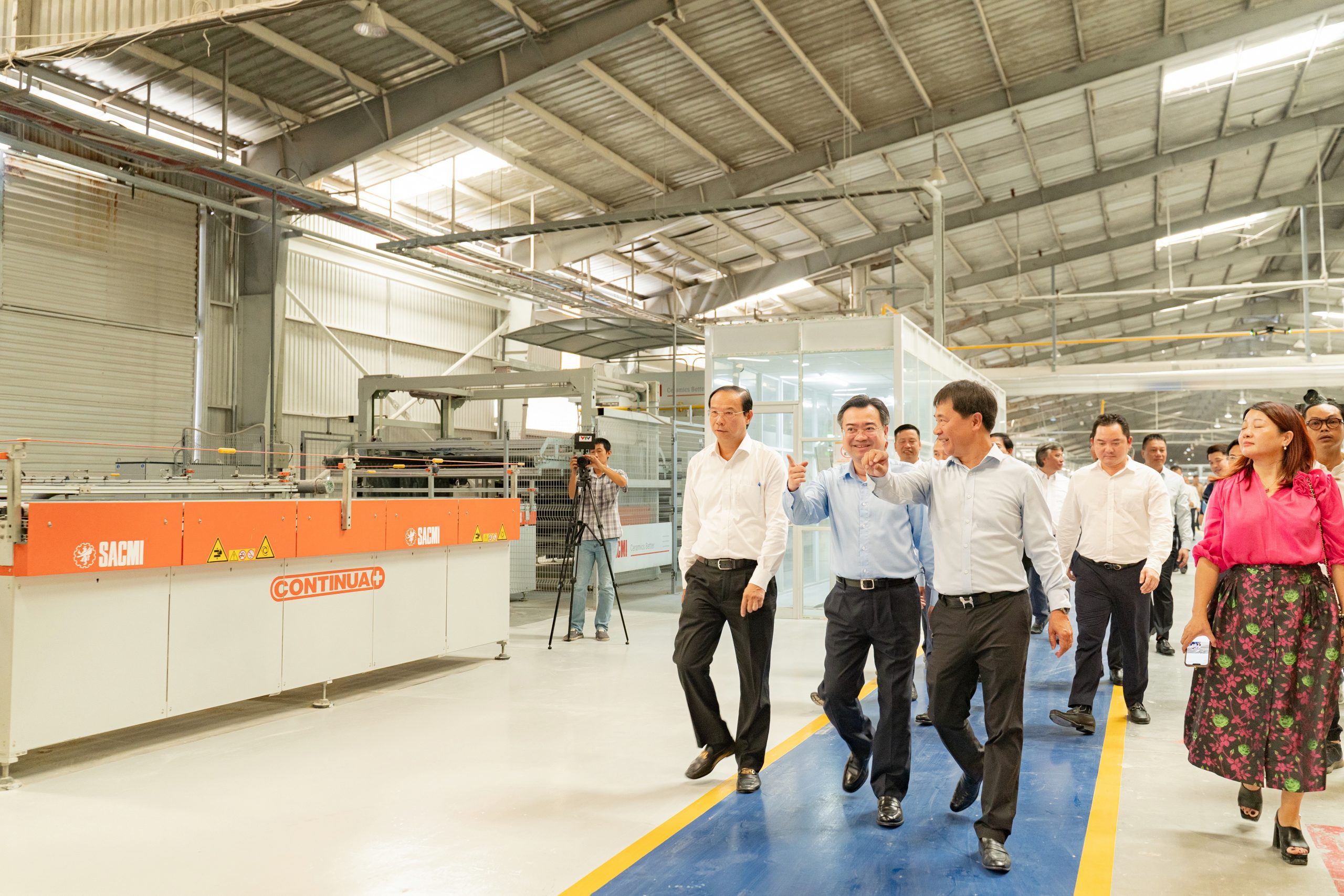 Vasta Stone: Where Dreams Come to Life
Today, Vietnam stands among the top four tile producers worldwide and leads in sintered stone production in the Asia-Pacific region. Each sintered stone slab is a masterpiece, a tribute to the dedication of engineers, designers, and laborers.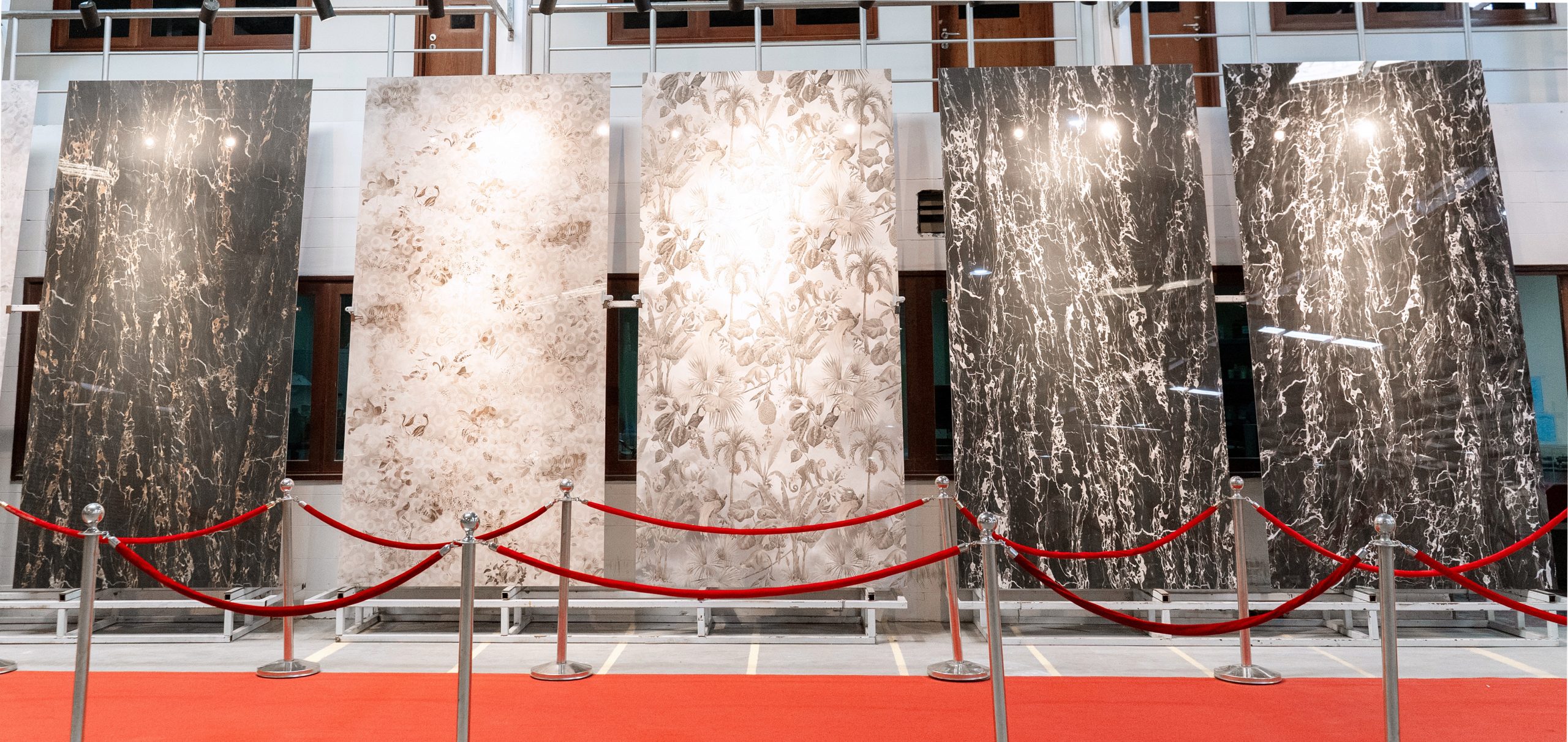 Vasta Stone's journey aims to transcend the confines of traditional construction materials while celebrating Vietnam's rich building material heritage. We are dedicated to creating luxurious, top-quality products and pioneering ideas that inspire all.

The record-breaking certification of "The Largest Sintered Stone Slab in Vietnam" is a testament to our unwavering commitment to pushing boundaries and embracing innovation. It serves as a powerful inspiration for Vietnam's business community, underscoring the significance of honoring tradition while continually pursuing creative excellence.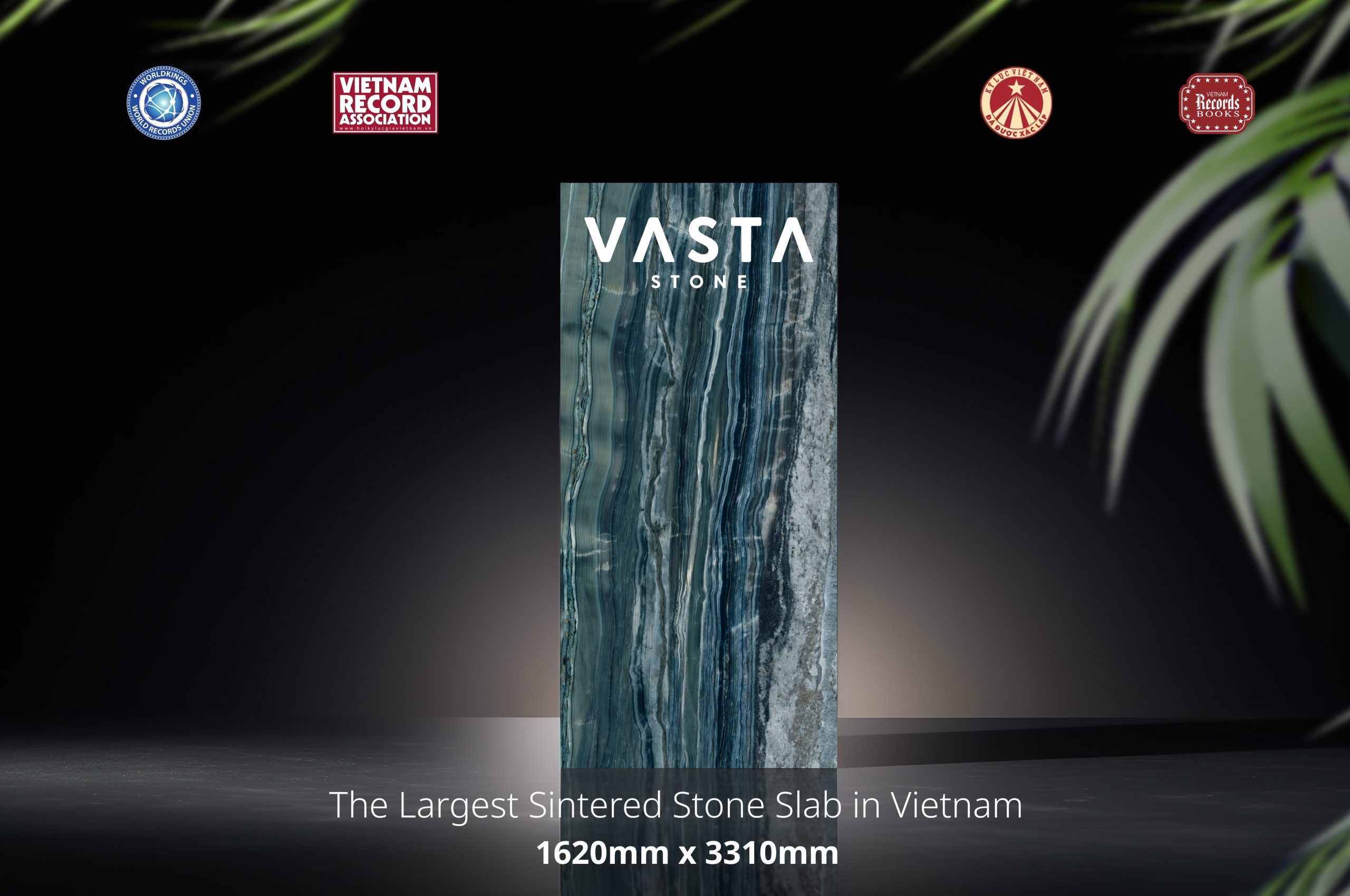 For a deeper understanding, please explore vastastone.com and become an integral part of this remarkable journey.